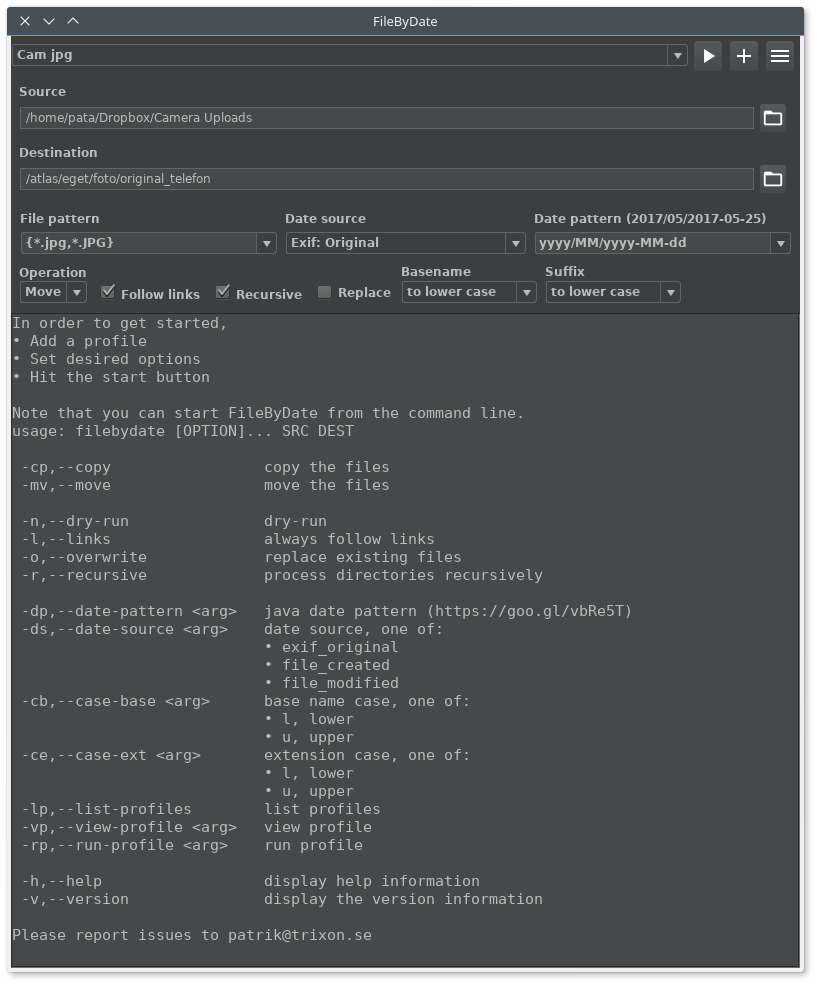 About
FileByDate is a tool that  moves and copies files to a destination directory based on either file or exif dates and the user specified date pattern. FileByDate can also be run from the command line.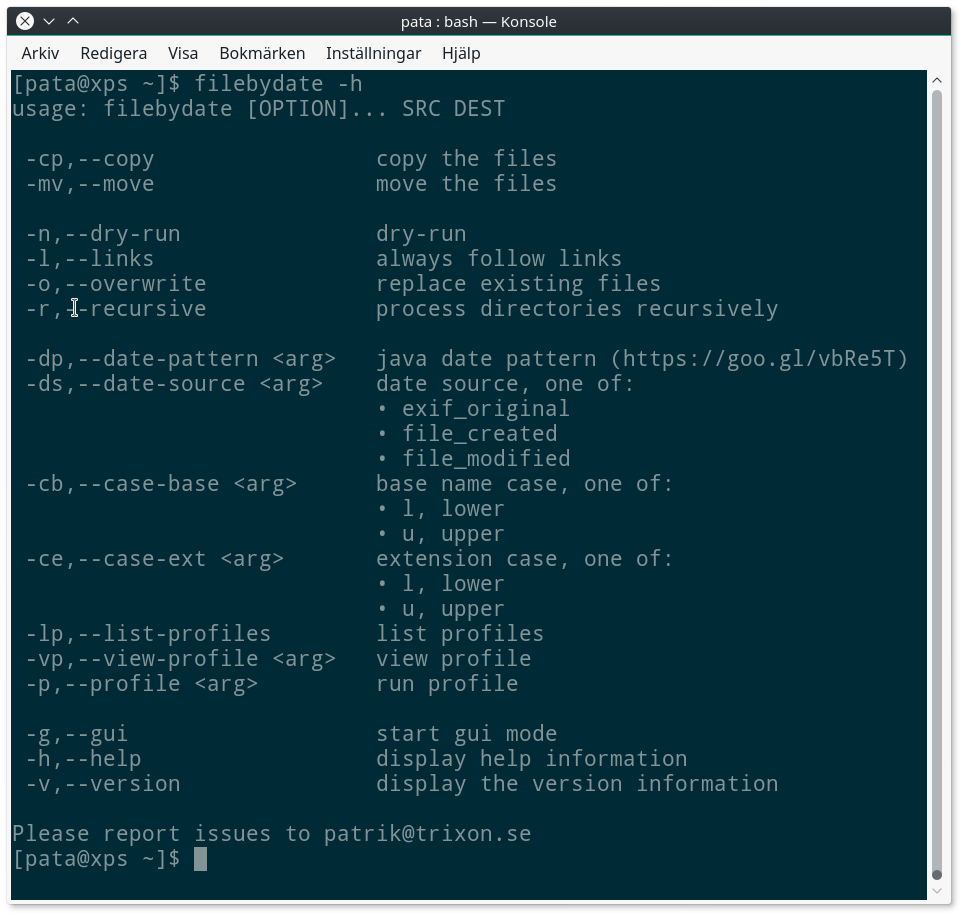 Download
filebydate-1.1.0-bin.zip (platform independent)
Size: 2.2 MB
sha256: 94a42fd6000a0650f174f85be44e72c8e03055208fe8fea60e455080a22be40a
filebydate-1.1.0-win.zip (windows)
Size: 2.2 MB
sha256: cf715fbd32114de28798f0130dc4a2f60502c3e493bdab97340681f55a9c1377
FileByDate depends on Java 8.
FileByDate is also available from AUR for Arch Linux and its derivatives.
Release history
Version 1.1.0  (2017-09-10)
OPT: Improved configuration file management.


NOTE: Users upgrading from an earlier version should be aware of that the new profiles are stored in ~/.config/filebydate/filebydate.json. The old ones are located in filebydate.profiles. This was done in order to improve configuration management. I'm sorry for any inconvenience.

OPT: Minor UI tweaks
OPT: Updated dependencies
Version 1.0.3  (2017-06-28)
OPT: Update Darcula look and feel, fixes issues on MacOS.
FIX: Resolve Move and replace existing bug.
Version 1.0.2  (2017-05-14)
OPT: Major UI improvements.
Version 1.0.1  (2017-01-29)
NEW: Added editable drop downs for file and date pattern.
Version 1.0.0  (2017-01-21)
NEW: First public release.
Credit
FileByDate is built using the following open source libraries