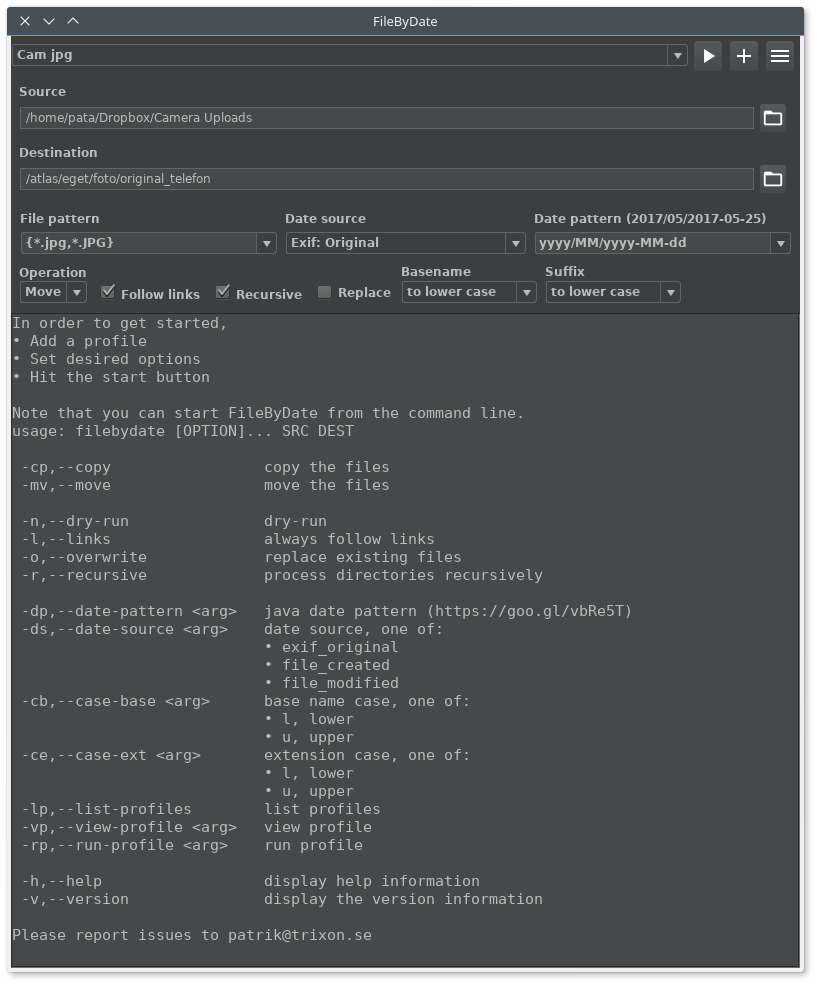 About
FileByDate is a tool that  moves and copies files to a destination directory based on either file or exif dates and the user specified date pattern. FileByDate can also be run from the command line.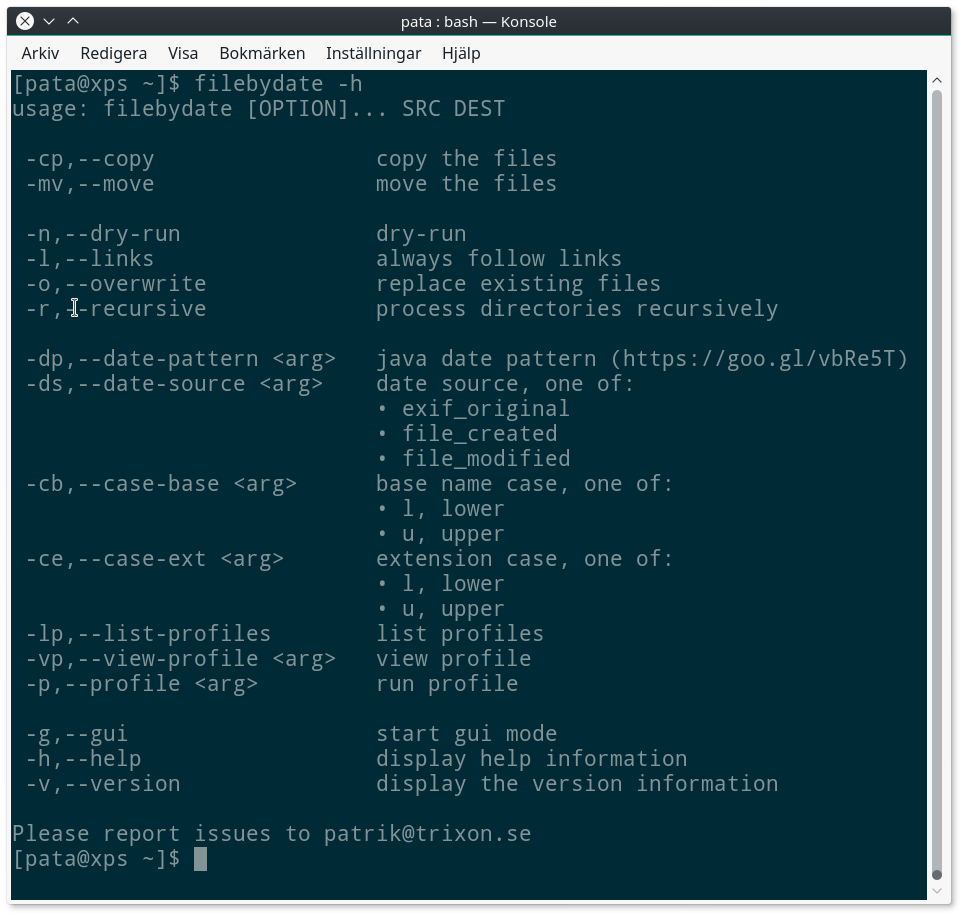 Download
filebydate 1.0.3
Size: 1.8 MB
sha256: 353797eb62a2f72b807983dfdbf76604f45c01c7cdb956f595e31274830d861a
FileByDate depends on Java 8.
Release history
Version 1.0.3  (2017-06-28)
OPT: Update Darcula look and feel, fixes issues on MacOS.
FIX: Resolve Move and replace existing bug.
Version 1.0.2  (2017-05-14)
OPT: Major UI improvements.
Version 1.0.1  (2017-01-29)
NEW: Added editable drop downs for file and date pattern.
Version 1.0.0  (2017-01-21)
NEW: First public release.
Credit
FileByDate is built using the following open source libraries