About
Mapton is a desktop map application in the making.
Features
Mapton is free software licensed under the Apache Licence, Version 2.0
Mapton runs on Linux, MacOS and Windows
Bookmark support
Plugin mechanism
Coordinate transformation (extensible via plugins)
Different map styles (extensible via plugins)
Roadmap
Plot files (kml, gpx, pxy, geo…)
Screenshots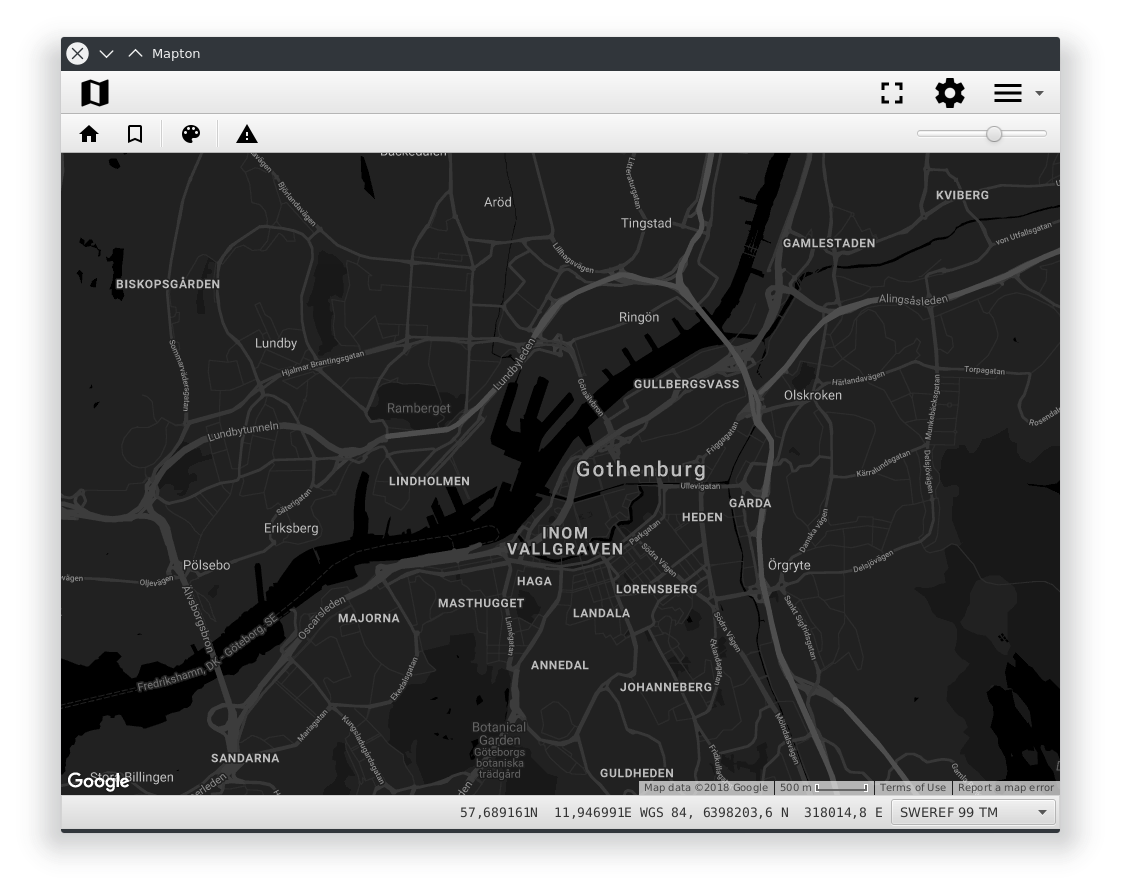 Download
This is really a work in progress, but from time to time I do publish a snapshot. Just unzip the snapshot and run the relevant file under the bin directory.
Mapton depends on Java 8.