Custom Runtime Image Creator or CRI Creator, is a gui for the jlink command.
It produces custom runtime images, kind of Java Runtime Environments.
The driver behind CRI Creator was the need to create cross-target custom runtime images for the non-modular Mapton application, well it is modular, but using the NetBeans Module System instead of Java Platform Module System.
You can choose to run CRI Creator within NetBeans IDE or as a stand-alone application.
Custom Runtime Image Creator is open source, using APACHE LICENSE, VERSION 2. The source code is available on github.
Documentation
Start by setting all the necessary fields in the options dialog
Enter a name a profile, hit enter or click the Add button
A profile gets saved when you klick the start button
You may want to reload the profile after selecting a different target.
Screenshots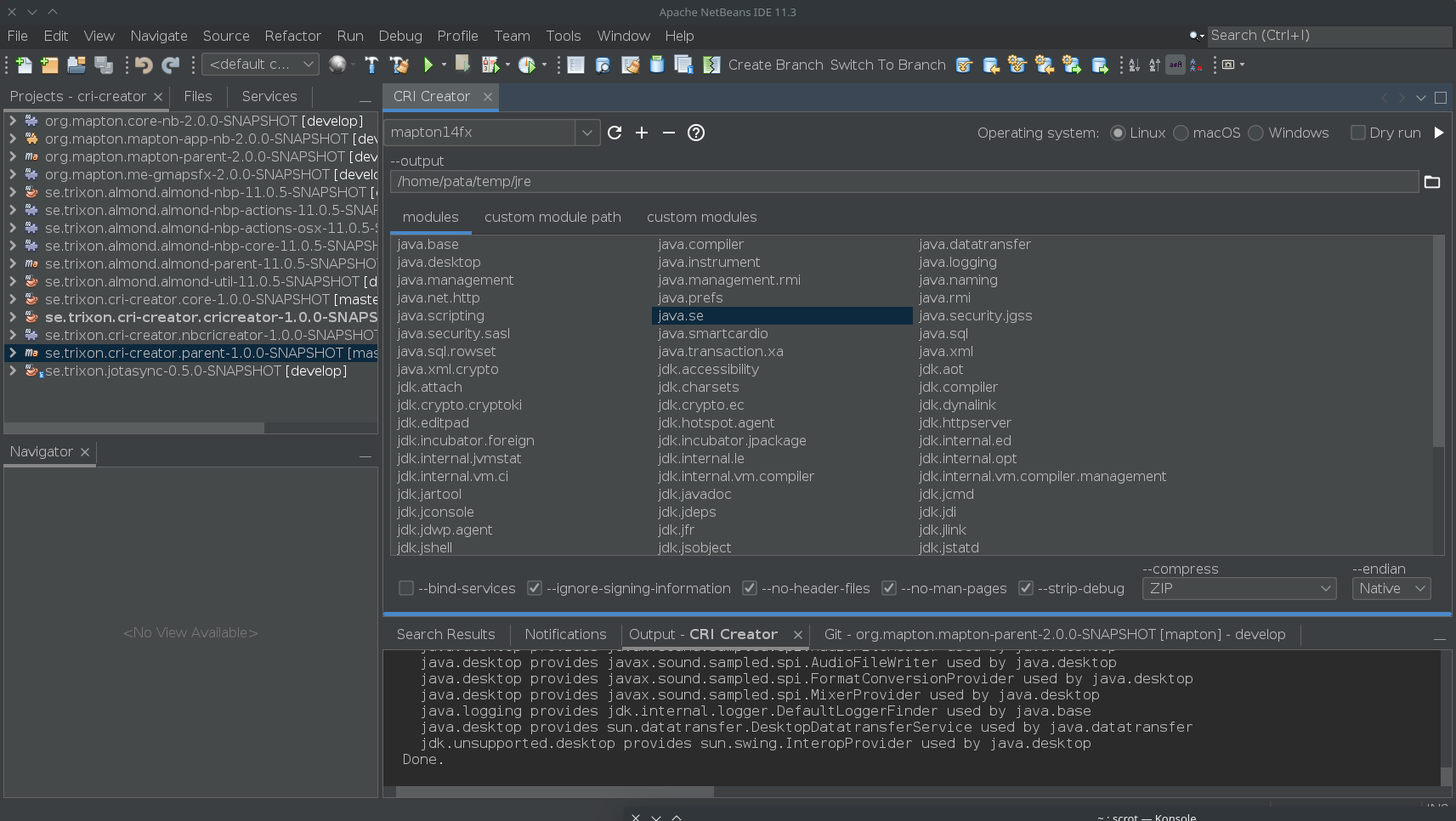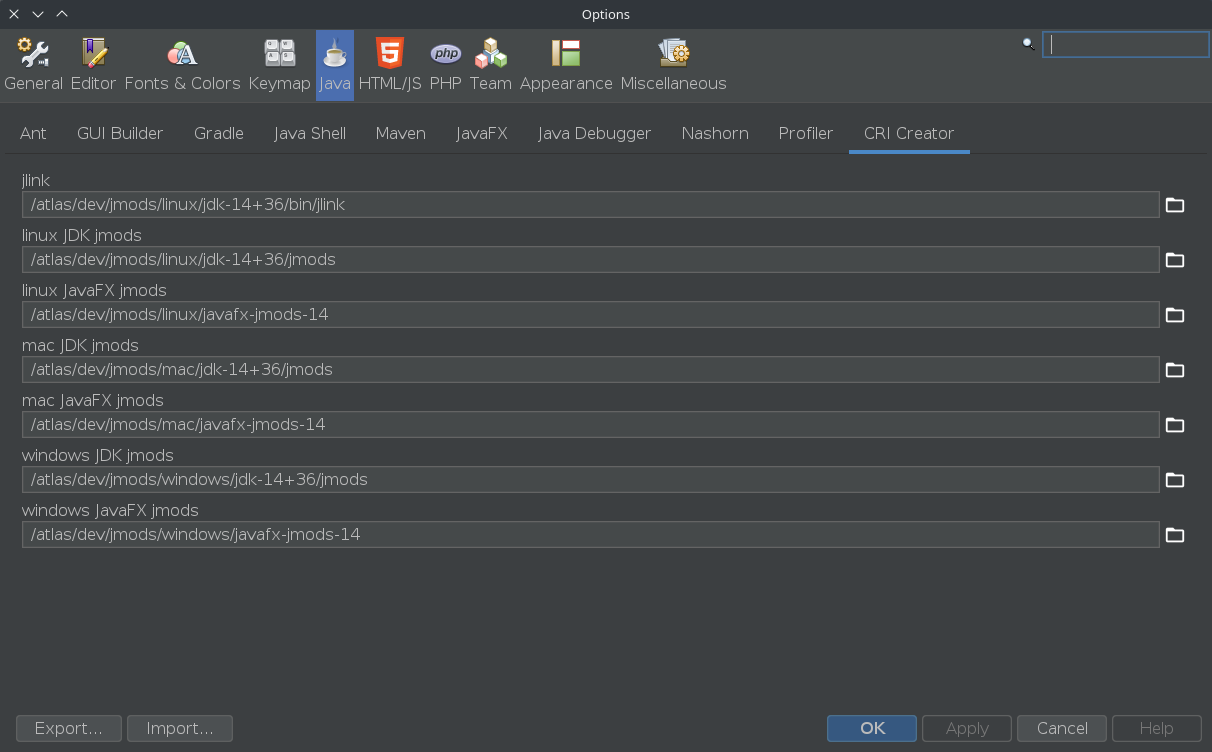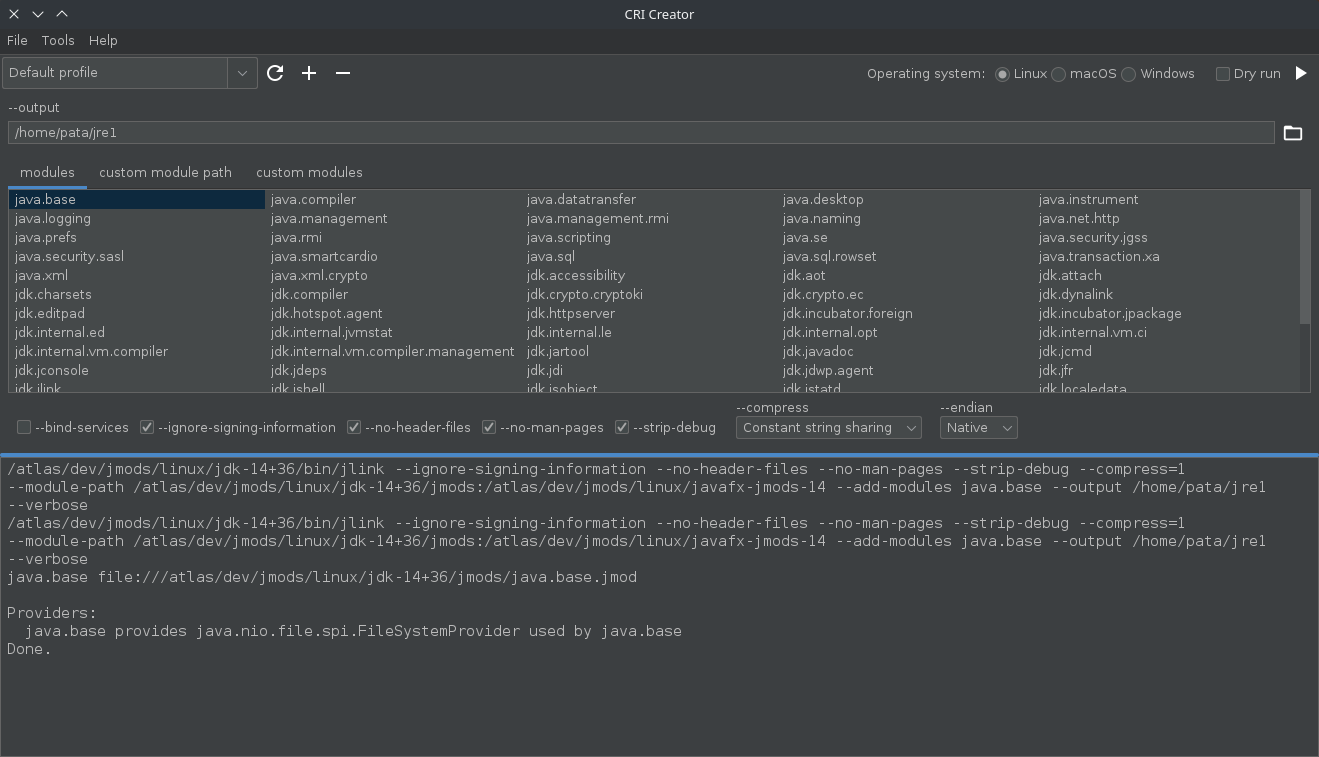 Download
cricreator.nbm plugin for Apache NetBeans
SHA256: a99c9e4e02d7c952a3ba6c780e2684a32e7ce61338bc32626b0620e30a7fbacc
cricreator.jar stand-alone application (without)
SHA256: f518ab402db2cd1b4f40b466b5b6e304dee2763dcc0c5ac1890a4c08643b6e7d
History
2020-03-29
Initial snapshot release.